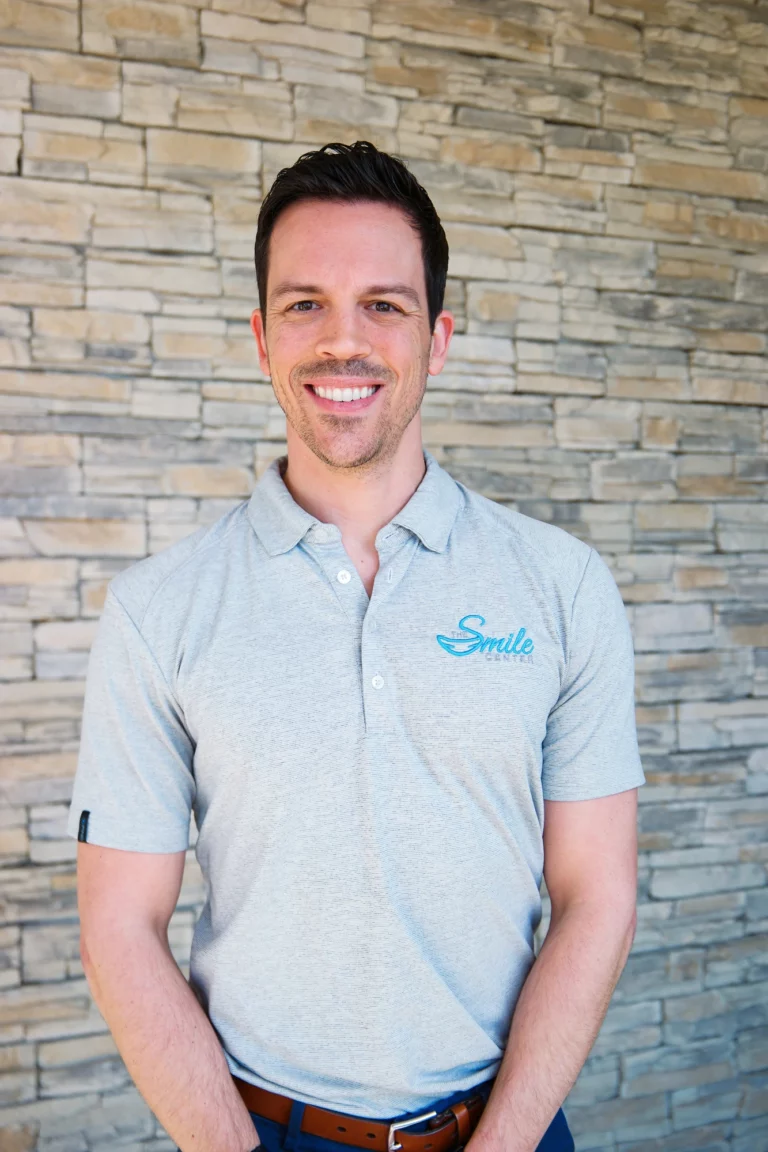 To Dr. Hankins, being a dentist is one of the greatest jobs in the world, and he feels the most fulfilled when he walks out of the office each day knowing he has given his patients the best possible treatment.
With the belief that dentistry combines the structural component of engineering and the aesthetic component of art, Dr. Hankins strives to align both in order to provide work that is foundationally strong and cosmetically beautiful!
Dr. Hankins graduated from the University of Arkansas with a degree in Biology and received his doctoral degree in dental surgery from the University of Tennessee. In 2013, Dr. Hankins began practicing in Jonesboro and Marion, Arkansas, and then spent the following two years practicing in Dallas/Fort Worth. Here he received mentorship training in Advanced Surgery and Pediatrics. He moved to Springdale in 2016, after completion of his wife's residency program with Children's Hospital in Dallas, and began working at the Smile Center. Dr. Hankins says one of his favorite things about working at the Smile Center is hearing all the unique life stories from his patients.
A believer in continuing education, he has completed over 500 hours of hands-on training in Advanced Endodontics, Implant Dentistry, Orthodontics (Invisalign), Smile Design, and Sedation Dentistry. He is one of the few general dentists in NW Arkansas to have received licensure to administer both IV and Oral moderate sedation, a designation only offered through certification with the Arkansas board of dentistry. He is a member of American Dental Association and the Arkansas State Dental Association.
A Springdale native, Dr. Hankins is married to his dental school sweetheart Amanda. They are blessed to have a daughter, Lennon, and a son Adler.
When he isn't working, you'll find Dr. Hankins in his garage gym or with his family. Dr. Hankins believes that nutrition and exercise is critical to not only his own wellbeing, but also to helping him give his patients a higher level of service.
Dr. Hankins is also involved with the University of Arkansas organization Men Sharpening Men, through which he provides Biblical mentorship to college students. He and his family are members of Fellowship Bible Church and are proud supporters of the Arkansas Children's Shelter.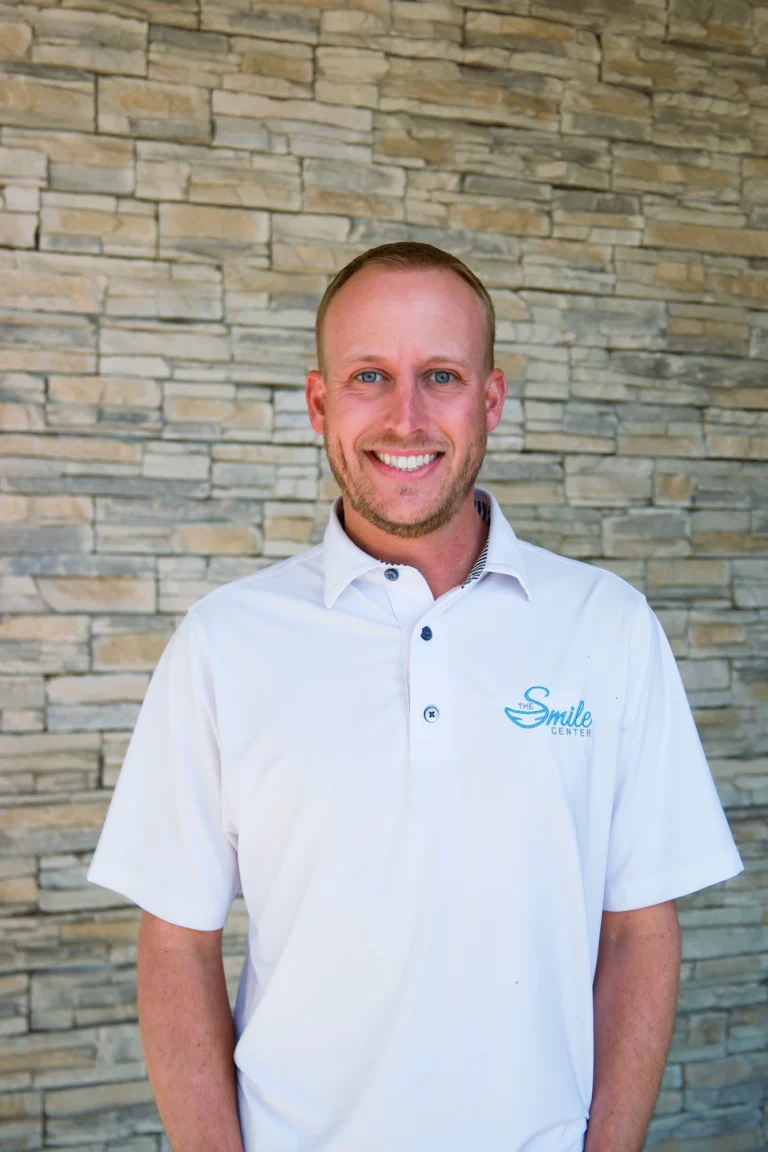 To Dr. Corey Nichols, dentistry is an art that positively impacts the way a person looks and feels about themselves. He finds great satisfaction in seeing a patient proudly showing off their smile. Dr. Nichols is excited to be a part of the Smile Center team, joining in the long tradition of excellence in dentistry in the Springdale community.
Dr. Nichols attended the University of Arkansas for his undergraduate education, followed by dental school at the University of Nebraska where he earned his Doctorate of Dental Surgery. Here he was awarded the Quintessence Publishing Award for Restorative Dentistry. He has a passion for learning dentistry's newest technology and most effective treatments. Also, as a member of the American Dental Association, Dr. Nichols is able to collaborate with his peers on a multi-disciplinary level.
A native of Springdale, Dr. Nichols feels very blessed to serve the community where he grew up. He is married to his wonderful wife, Chelsey, a nurse, and they have two dogs, Sage and River. When he's not in the office, Dr. Nichols can be found with family, fly-fishing or on the golf course. He has always been an avid golfer, and after living in Nebraska for four years, he has taken up hunting as well. Dr. Nichols' faith in Jesus Christ has led him to live a life where he can hear the words, "Well done my good and faithful servant."